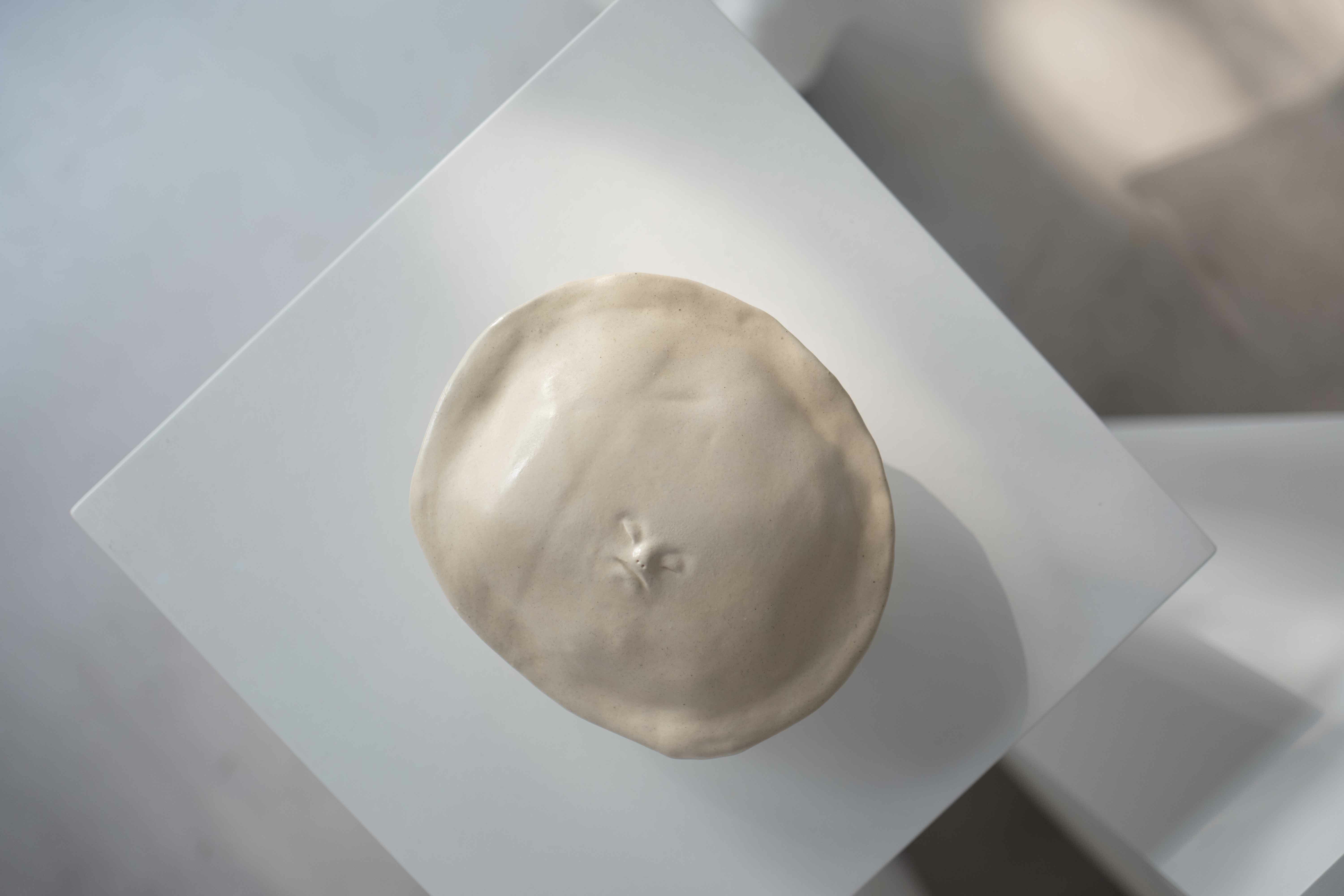 這次聯展的四位藝術家帶來截然不同的創作,首當其衝為各位介紹的是來自臺灣的藝術家—雨停Yuting CHENG @yutingthegoldfish 的系列小巧思💬
✸《Here and There》系列-
這系列的雕塑探討軟硬之間的一個結合;柔軟卻又堅硬、簡單卻又複雜、平靜卻又情緒化、在各種矛盾的對比下游走於這裡與那裡間,尋找屬於自己的平衡。看似柔軟的雕塑卻在堅硬物品的支撐下讓人產生一種不舒服的感覺,但同時也增添了雕塑品的獨特性和擴張力,想藉此告訴大家我們都只看見事物的表面而非本質,彷彿述說著這世界上無盡的矛盾、妥協及平衡。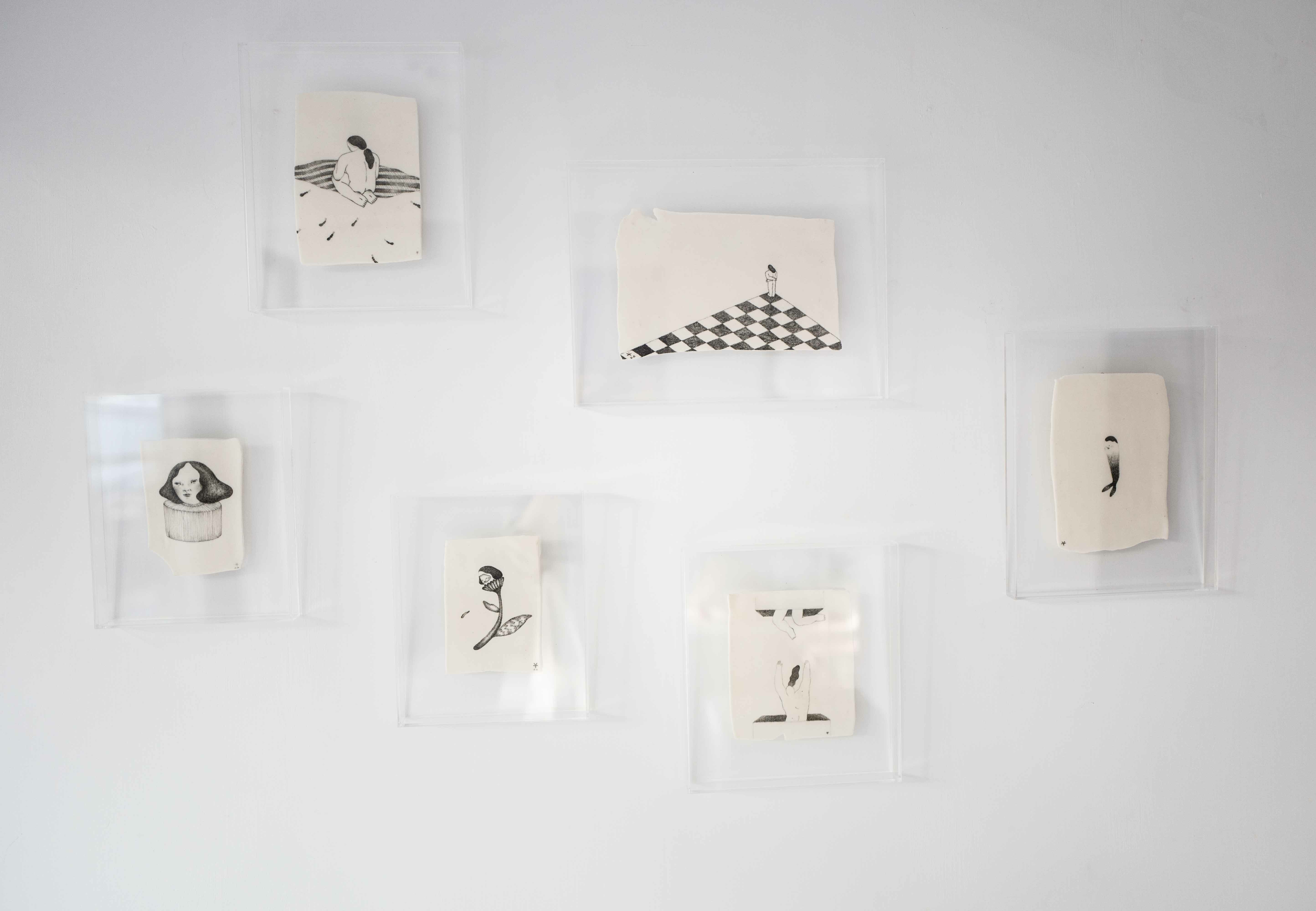 ✸《陶瓷薄板》系列-
這些薄板繪畫全部來自於雨停的夢境,而更讓人訝異的是它的材質竟然是陶瓷,除了繪畫技巧,繪畫過程需要精確的控制筆觸和色彩,以呈現出複雜的紋理和細節,同時還要考慮到釉料和繪畫材料在高溫下的化學反應,以呈現出完美的色彩和平整的質(紙)感,她用自己的方式保存自己的夢境,這次就讓我們一起來到現場探索雨停的魅力吧!
The four artists in this joint exhibition bring completely different creations, and the first to be introduced is the Taiwanese artist, Yuting Cheng @yutingthegoldfish, with her series of delicate sculptures 💬
✸ "Here and There" series –
This series of sculptures explores the combination of soft and hard elements, simplicity and complexity, calmness and emotion, wandering between contrasts to find their own balance. The seemingly soft sculptures are supported by hard objects, creating an uncomfortable feeling, but also adding uniqueness and expansion to the artwork. Yuting hopes to convey that we often see only the surface of things, not their essence, as if describing the endless contradictions, compromises, and balances in this world.
✸ "Ceramic Thin Plate" series –
All of the paintings in this series are from Yuting's dreams, and what is more surprising is that they are made of ceramics. In addition to painting skills, the painting process requires precise control of brushstrokes and colors to present complex textures and details. Yuting also considers the chemical reactions of glazes and painting materials at high temperatures to achieve perfect colors and a smooth texture. She uses her own way to preserve her dreams, and now let's explore Yuting's charm together at the exhibition!
藝術品賞鑑請點連結:點我觀賞